HOW TO USE THE DATABASE
It all begins with a solid understanding of the issues in your community, and your early thinking about possible solutions. With this in mind, we encourage you to explore project profiles in your area of interest, and consider adopting a project that could fit your needs. A conversation with the project contact(s) (provided on the Project Adoption Profile) will help you determine whether adopting their project is a good choice for you.
GET STARTED!
Search successful projects by region or specialty area.
Click on the map to jump to a region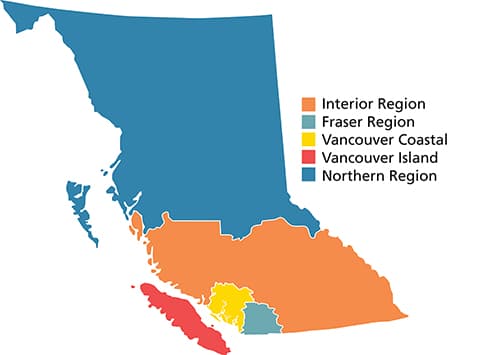 HAVE YOU RECENTLY COMPLETED A PROJECT? SHARE YOUR SUCCESS!
Please follow the directions below to complete and submit the Project Adoption Profile Template.
It should take no more than 40 minutes to complete.
1. Download and save the Project Profile Template to your local drive.
2. Fill out all the fields and save the PDF.
3. Submit the PDF using the 'Submit' button.
If you have any issues submitting through the button, save the PDF and email via attachment to shared_care@doctorsofbc.ca.